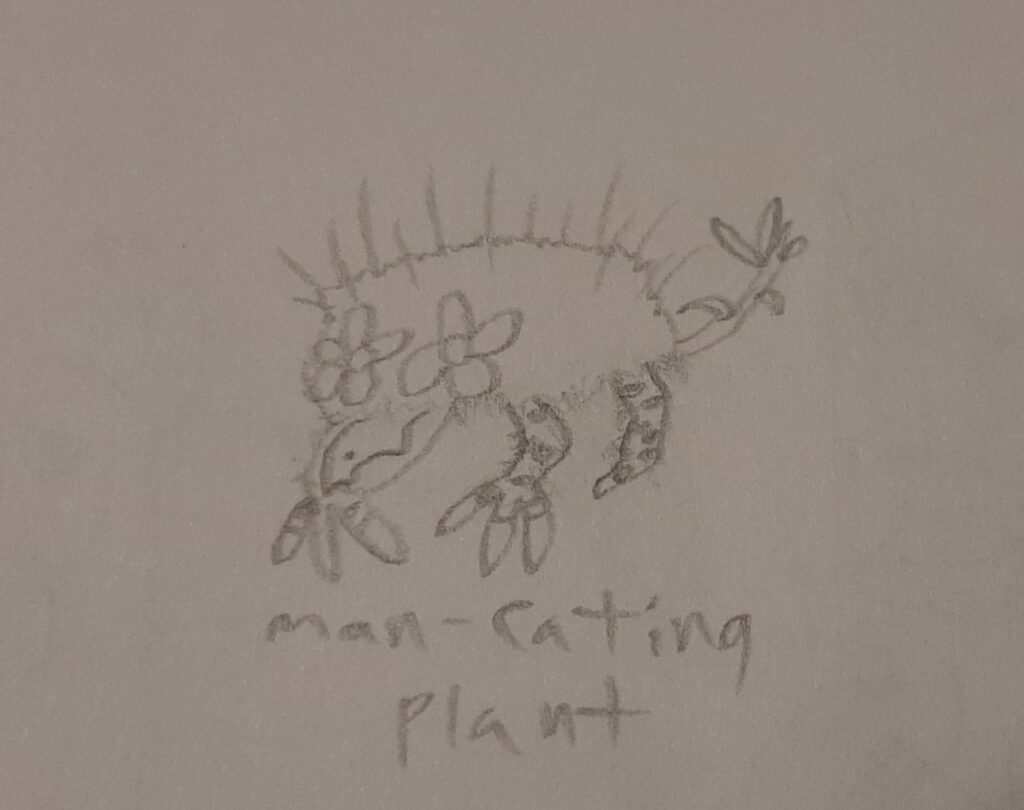 Snagbrush
Disguise is a common feature of animals in the frozen north. Many animals have fur that changes color to match the snowy landscape. The snowman kulanthula goes so far as to resemble a snowbank in order to hunt its prey. The snagbrush takes this even further, disguising itself as one of the multitudinous bushes of the tundra.
It is uncertain just what a snagbrush is. Their innards are equal parts plant and animal, bark skin over regular muscles. They do partake of sunlight, but require other food as well. Three species are common in the north, all of which use their broad claws for digging. One digs for roots, the other for small animals. The second species is a major predator of wiggleghasts, but finds even young timber mantises too sturdy to make a meal of. Rarely, both species will scavenge if they get to a meal before larger predators.
The third is an aquatic species, capable of coming onto land but rarely doing so. Its body shape is more like a frog and its plant mater aquatic. This species is another herbivore, feeding on aquatic plants. All three species are heavily predated upon by other animals, forming a stable basis of the north land's food webs.